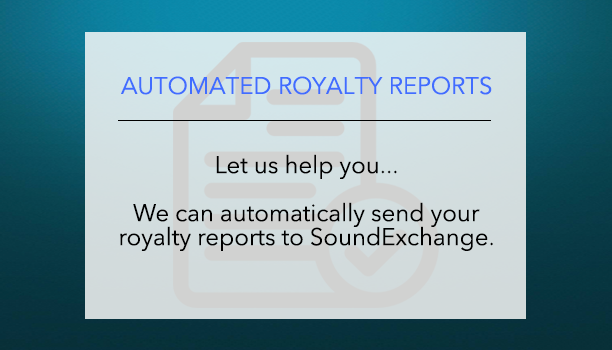 Here is something that is for sure going to make your life easier! You can now schedule to have automated royalty reports sent directly to SoundExchange, either monthly or quarterly. No need to manually download and send royalty reports to SoundExchange... leave it to us.
All you have to do is enter your Licensee information and set the reporting frequency. We take care of everything else. You can literally set it and forget it.
You can also specify what email address gets copied on the report when it's sent out so you are always up to date with royalty report submissions, especially if you manage multiple stations. There is even a log that shows the last submission date and when the next submission will be.
You can start setting up automated royalty reports by logging into your station dashboard right now. Please let us know if you have any questions, or you can reach out directly to your Concierge!