Free mobile streaming apps for your listeners
Sign up for any streaming plan and we will give you free mobile streaming apps to provide to your listeners. You can really brand your name, create credibility and build loyalty with these listener-interactive apps. You can upload your own pre-roll ads (banner, audio, video) and banners in the apps, or choose to turn the ad space over to our Ad Delivery Network where we insert ads from major advertisers and share in the revenue.
Simply link to them on your website and player to start promoting!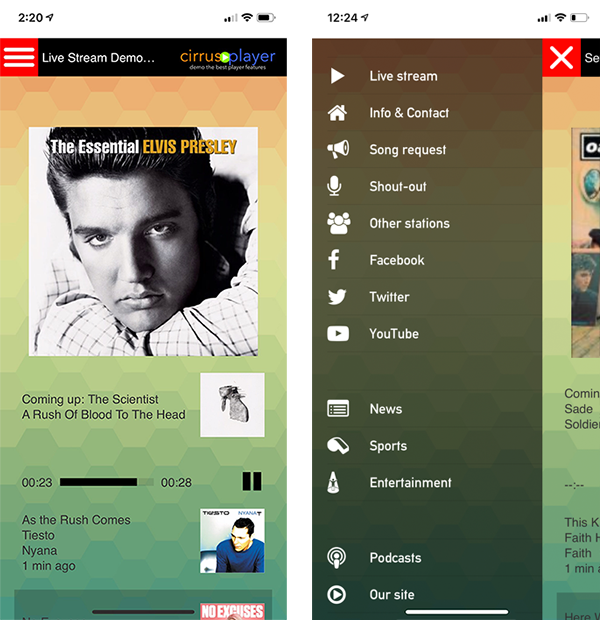 Mobile App Features
• Compatible with all devices
• Custom background skins, colors, and station logo
• Apple CarPlay and Android Auto compatibility
• Multi-station app ability
• Complete playlist history
• Podcasting integration
• Custom menu links
• Social connections
• Push notifications with geo-targeting and scheduling
• Alarm clock
• Listener-created shout-outs
• Song alerts for listeners
• Song rating with full reporting
• Song requests
Mobile Advertising
• You have full control
• Programmatic Ad Network to earn additional revenue
• Run your own advertising
You can choose to run your own mobile advertising, a mixture of both your ads and ads from our Network, or just ads from our Network. You can create your own campaigns for pre-roll, banner ads, and full ad replacement.