Let us get you top-quality leads via our network of thousands of radio stations and broadcasters!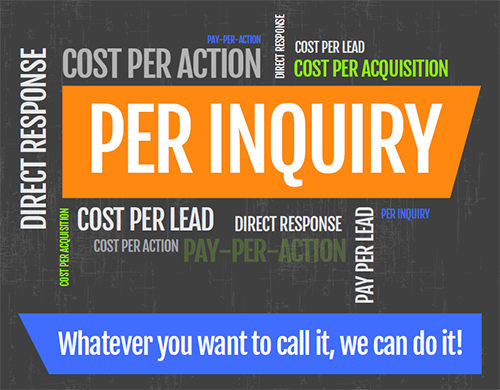 We provide turn-key streaming solutions for radio stations and broadcasters, which means we have a hands-on relationship with our stations. This allows us to provide maximum exposure for your brand, which means more calls and better leads!
Our all-in-one per inquiry advertising solution assures you only pay for qualified leads. Whether you're looking for leads in the US or outside the US, we have stations all over the world and can target whichever geo you're interested in.
It's easy to get started. You can start generating leads in as little as 24 hours! Once you are assigned a unique phone number and the spot is created, your commercial will be inserted into our network of thousands of stations. As prospects call in, the leads will be captured and sent to you immediately and stored in your online dashboard... this means you don't wait around for stale leads!
Let's talk about how our platform can help grow your business. Complete the form below and we'll be in touch ASAP!
If you're an existing client, you can reach out to your personal Concierge and open a support ticket here.