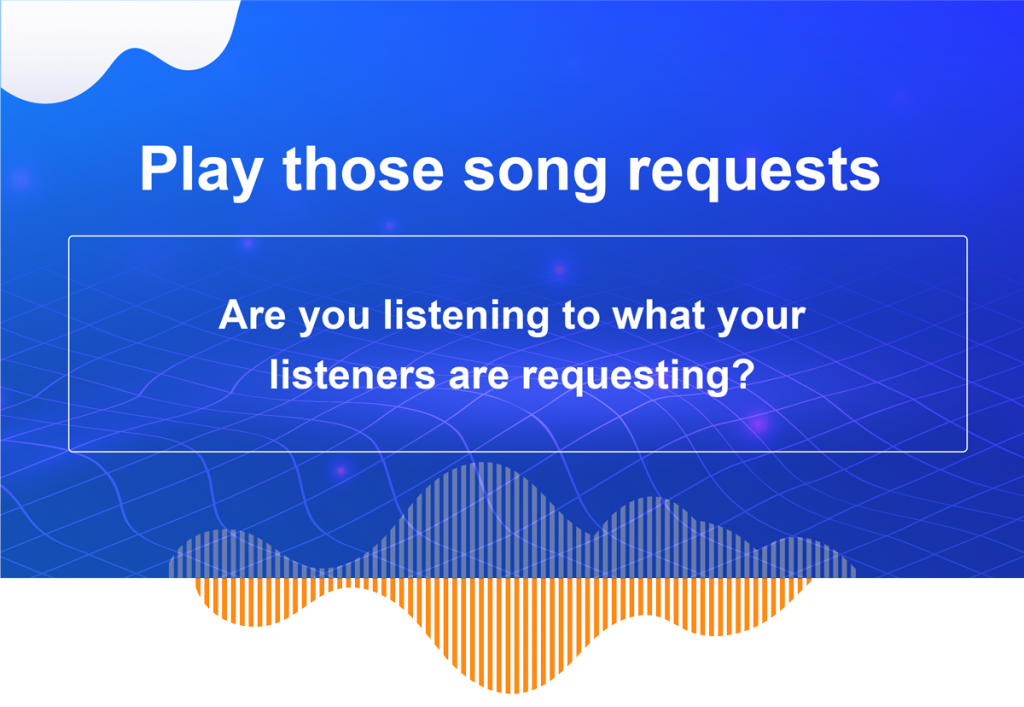 We make it easy for listeners to send in song requests, and we make it easy for you to track them.
Let your listeners have a say! They can send in songs they want you to play, or even special guests or topics they want to hear. It's a perfect outlet for listeners to interact, whether it's from their computers, mobile devices, or smart home devices.
Listeners can send song requests via your player and mobile app. It's accessible right in the menu no matter where they're listening from.
Get listeners involved by reminding them to submit requests!
Post reminders on social media
Add a message on your website
Send a message via push notifications on your mobile app
DJ announcements
In-player chat room reminders
Dedicate a top menu button on your player that opens the song request form
All song requests are sent to you in real-time by email, but you can also view them in the Cirrus® Engager app -- just another reason to utilize our free broadcaster toolkit app.