Monitor your stream wherever you go on any device via the Cirrus® Engager app!


Monitor and control your stream on any device without having to log onto a computer. MyCirrusView allows stations to monitor audio streams, manage Remote DJ settings, view connected listeners, and much more... and best of all, it's free and available for all streaming clients. MyCirrusView allows you to continuously monitor your stream at your fingertips, so you never miss a beat.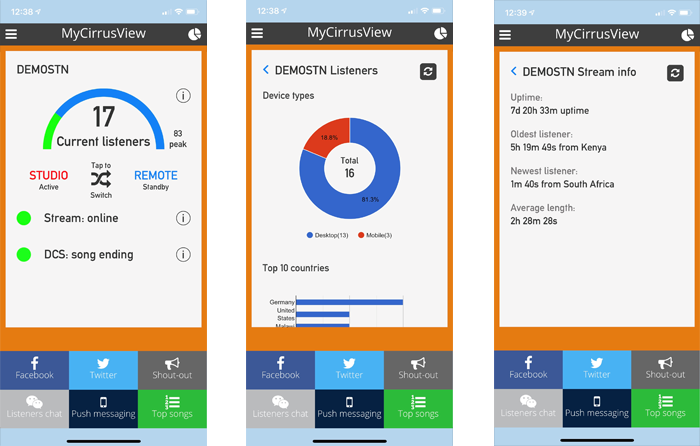 With easy ways to log in, it makes sense to stay connected to your stream at all times. Had a hiccup at the studio? MyCirrusView gives you real-time stream health so you're never left in the dark.
Sign up for one of our streaming plans today and take control of your stream anywhere in the world!