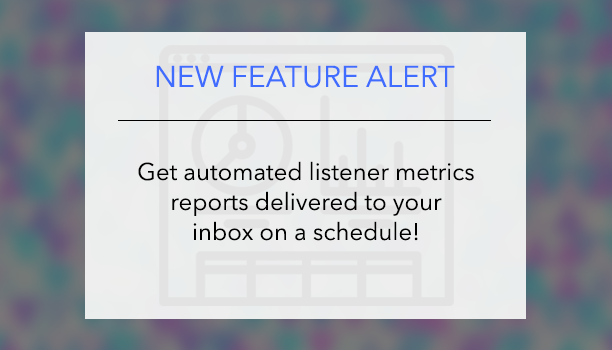 Take full control of your station by constantly tracking your station's listener metrics. We've made it even easier for you to track -- you can now get automated listener metrics reports delivered right to your inbox.
Whether you want to expand your monetization efforts, track promotion campaigns, or simply just want to know, having reports delivered to you will keep you up-to-date at all times.
You can subscribe to receive these reports by going to your DASHBOARD.
When a report subscription is created, the report gets emailed as a PDF attachment to whatever email you specify. You can determine whether you want the reports sent daily, weekly, or monthly.
You can choose what email address to send a report to, including a custom subject line, and you can set up as many reports as you want.
You can start setting up automated listener metrics reports by logging into your station dashboard right now. Please let us know if you have any questions, or you can reach out directly to your Concierge!