Enabling social media features on your web players and apps is a great way to put your social media channels right in front of your listeners' eyes. There are so many benefits to connecting your social media accounts to your players and apps! Here are the top three:
Increased traffic
Longer listening sessions
Improves branding
Also, if you are running ads from our advertising network, this is a great way to increase extra revenue because the more eyes on your player, the more money in your pocket! Now let's take a look at the various features we have to offer...
Social Sharing
According to a MusicWatch survey, almost a third of respondents said they shared songs, albums or playlists from a streaming service to a social channel. Since social users already love to share, why not allow listeners to share your player and song they're listening to from your players? This is basically a free marketing tool on your end. Their friends and network will see what they've shared, and ultimately, click on the link! The more your listeners share, the more traffic you will start to see.

Social Channels
By having all your social media channels linked on your players, listeners can easily follow and like your pages without ever leaving the player. Also, they might have never known you had a Twitter account... now they do and can easily follow you on there as well. Just be sure to be actively posting on Facebook and Twitter so there is always fresh real-time content being sent to your players and apps!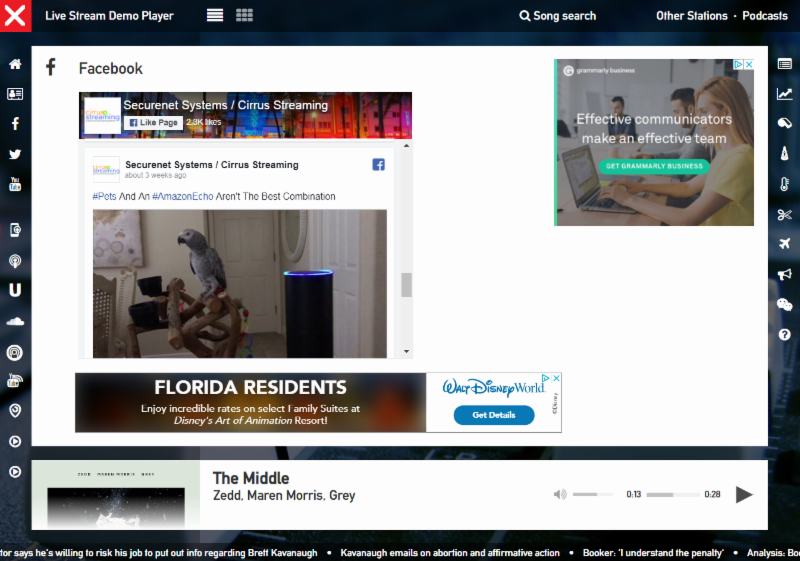 Video Feeds
Stream your social media video feeds to your listeners. You have the option to stream live video or pre-recorded content right to your players. Integration is literally a couple of clicks and your listeners can view a live stream without leaving the player.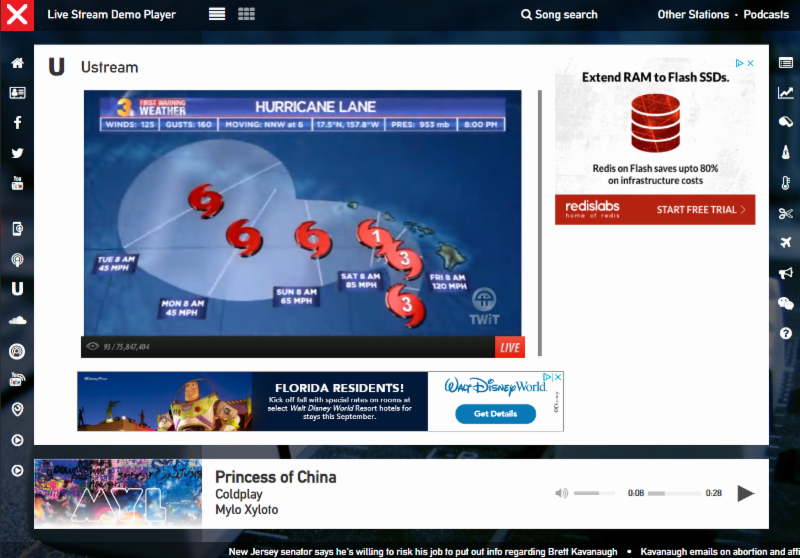 Custom Menu Buttons 
You can use the top custom menu buttons to link your website and/or social media platforms. In the example below, Facebook Live enabled and linked. Remember, these top buttons are one of the first things listeners will see when they open your players. Use this to your advantage and promote your most active social media platform there. This will keep your listeners more engaged on your players!

Bottom line...adding social media to your web players and mobile apps will help your online presence and increase listener interaction.
If you have any questions on social media features and/or any of our other player features, please let us know. We are happy to help!