Take Advantage of Your Player's Deals and Coupons Feature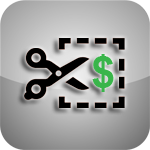 Properly optimize and take advantage of your deals and coupons section within your Cirrus™ Player. This is a powerful tool to promote your sponsors' & station's special offers. Change coupons and deals daily, weekly, or monthly.
Upload a large-sized coupon image or PDF, then create a link to open it in a new browser window. Your listeners can then print the coupon.
AFFILIATE/SPONSOR/ADVERTISER LINKS
Similar to digital coupons, place an image or text describing special offers, sales or events - link it to the merchant's website to open in a new browser window.
DIGITAL COUPONS & COUPON CODES
Enter the text of the coupon code along with its offer, and optionally link it to open a new browser window if you'd like.
QR CODES FOR MOBILE DEVICES
Route your listeners to a coupon or site by uploading a QR Code image. Listeners can scan with their mobile device and be auto directed to the target site or page.
Any text, images, flyers or banners describing special offers, contests, and giveaways can be uploaded in the text editor. Be creative, the possibilities are endless!
Give your listeners a reason to come back to your player by offering value-incentive coupons and deals right on your Cirrus™ Player. Provide loyalty to your listeners by sharing coupons and special deals that may only be available via your player. This feature is especially useful if you have a big sponsor that is only offering a certain deal to just your listeners. You can promote these deals or coupons on-air or on your website, then tell listeners they can find the deals by going to your player.
Creating effective coupons and deals
Almost every website accepts online coupon codes or offers special deals. Offering these specials on your player is just another way to get listeners on your player and stay there. There are many ways to create effective coupons and deals. Here are some ideas to get you started.
Hook up with some local merchants or current sponsors and see what kind of coupons and deals they can offer exclusively for your listeners.

Have an advertiser provide a deal or coupon code that you can charge a premium for.

If you're a reseller for a merchant, create custom banners and link to the merchant's website along with your reseller link, allowing you to generate some extra cash.

Promote a special contest you're running at the station and have listeners check this section to keep up with a contest.
Once you've got some deals and coupons displayed on your player, you can promote them.
Post them all on social networking sites with the link to your player.

Mention exclusive coupons and deals on-air so listeners have to visit the player to retrieve them.

Put links on your website about specials and link to your player.

If you send out email newsletters or blasts, mention these coupons and deals.
You can create deals and coupons via your Radio Control Panel, under the green "DESKTOP PLAYER" button.