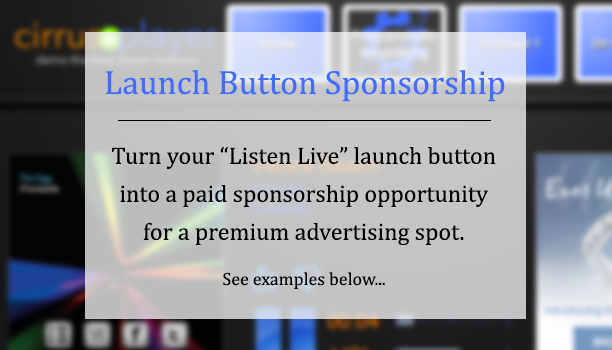 Here's a great new way to generate extra advertising revenue - sell your "Listen Live" launch button as a premium advertising spot. Listeners always see your launch button when they visit your site, because most likely, they are there to launch your player. There is no better way to get an advertiser's name/logo seen than by offering your launch button as a paid sponsorship opportunity.
You can guarantee to advertisers that their message will be seen. In addition to the launch button, you can also sell your app store buttons. Both options work great and we have several stations already selling their buttons. Check out some examples below.
"LISTEN LIVE" LAUNCH BUTTONS



APP STORE BUTTONS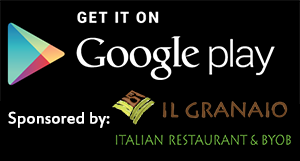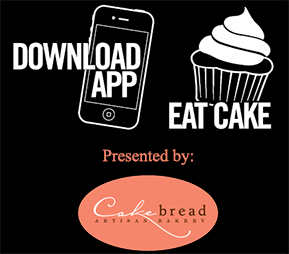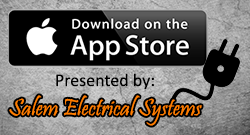 Aside from the additional revenue you can earn from selling these as premium ad spots, they also serve as more engaging buttons for your site. To start, reach out to advertisers you already have campaigns for and see if they would like to upgrade or add additional premium campaigns.
Please let us know if you have any questions about your players, apps, or listen live links.