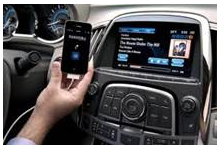 In-car listening is growing at a fast pace! The latest news from The Infinite Dial 2012 by Arbitron/Edison Research shows that the number of listeners who use their cell phone to listen online while in their cars has increased by over 50% from last year. Over 17% of radio listeners now use their smartphone to stream from while in their car, because it gives them more interactivity than the radio dial. Other factors such as control and clarity, especially when listening to AM radio, were cited as factors in other research.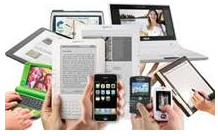 According to the same studies, weekly
online radio
listeners spent an average of nearly 10 hours per week listening to online radio programming. The time of 9:46 hours spent per week was calculated across all devices; desktop, mobile apps, internet radios, etc., and shows a continual time rise year-over-year for the past several years now. It's important to note, that more and more listening time is being done on devices, as opposed to desktops, and at some point there may be a convergence and mobile devices will rule over desktops.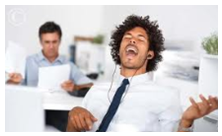 Now this is something that a lot of radio stations are finding out, and it's something we've known all along; 1-in-3 at-work listeners listen on their computer or a mobile device. 18% listen on their computer and 13% listen on a device such as a smart phone. With
internet radio
now reaching 4-in-10 listeners, it's obvious that you not only be streaming online, as you already are, but equally as important that you embrace the mobile apps as well and promote and make them available to your listeners.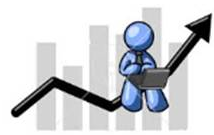 As a matter of fact, we are seeing a huge increase in online listenership with stations that have the smartphone apps and are actively promoting them. Just like anything else worthwhile, you have to promote them and make them part of your overall game plan for increasing listenership;
link to them on your site
link to them on your blogs
promote them in emails and newsletters
promote them on-air
promote them within your marketing materials
promote them with your salespeople
promote them as part of your culture
promote them as an overall benefit to your listeners
Make it mission critical..... we do!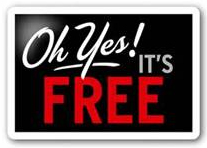 Our smartphone apps for iPhone and Android are FREE OF CHARGE, customized to your station or group and are loaded with listener-interactive and social media features. It's not too late to get on board the smartphone revolution and cater to the modern-day listener. Your listeners want to listen to you while at work, at play, in the car, at the beach....you can now give them what they want! After all, that's what made you successful in the first place....catering to your listeners!
For more information on any of our services and features, send an email to info@securenetsystems.net.