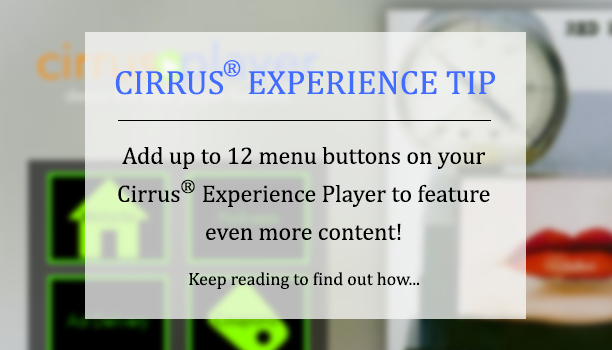 If you haven't heard yet, we recently launched a brand new player, the Cirrus® Experience. It's your station's fully interactive and responsive HTML5 media player with endless song and artist data. You can start using yours today. Learn more about the Cirrus® Experience or view our demo.
ADDING MENU BUTTONS
Did you notice that you can add and customize up to 12 menu buttons to feature more content than ever before? Just like the Cirrus® Player, you can assign each button to open a content section with text, link to another website, or launch a player app. Menu buttons are featured in their own section, and are always visible no matter what screen size or device you're viewing with.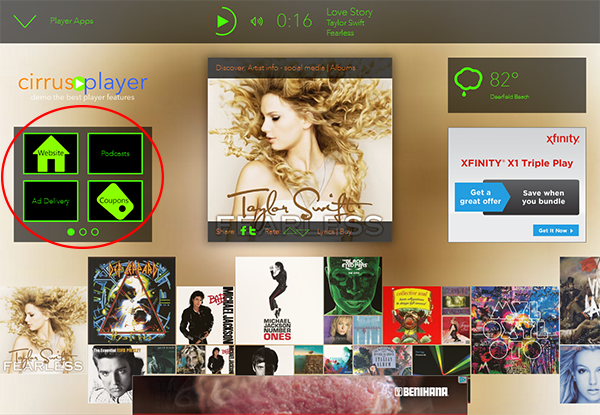 When you add more than 4 buttons, it will add pages to the section, allowing you to scroll through each page. You can use the first page for premium promotional buttons to link to contests, special events, or even sell them to advertisers. When a menu button that is targeted to a content section is clicked, a window will expand over the player containing the content. You can add as much text/images as you want.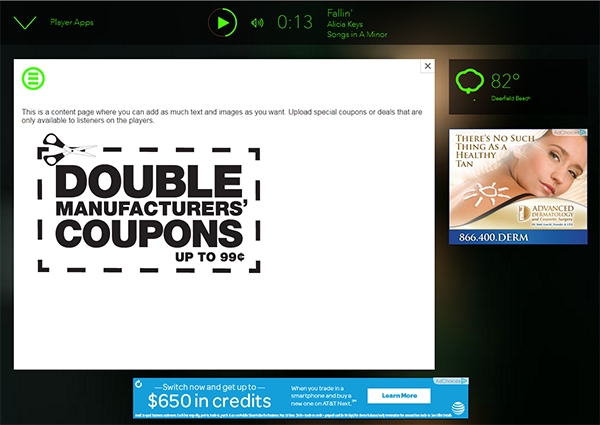 Start featuring even more content by adding all 12 menu buttons. If you have any questions on the Cirrus® Experience or any of its features, let us know.