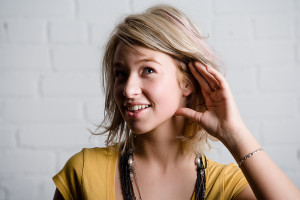 Over the last couple of years of streaming, there has been a noticeable shift in terrestrial listeners to alternative modes of listening; namely, desktops and mobile devices. The facts show that most of what terrestrial broadcasters have feared is not happening; that they were losing market share to internet streamers. In fact, it is just the opposite. Sure, there are millions of listeners that have Pandora accounts or listen to SiriusXM in their car, but they still listen to terrestrial radio, just at different times of the day, using a variety of new and different means.
Triton Digital's latest metric measurement shows that 50% of all listeners of AM/FM streams are coming from outside their Designated Market Area (DMA). So not only are broadcasters retaining their listeners, who are listening in several different forms, but they are reaching new audiences as well! This is something I have been preaching for years. If you aren't streaming online, or are not streaming using some of the feature-rich services that are available today, you are not reaching those new listeners, nor are you competing properly in the new era of radio in your very own market.
There is an old saying about those "who stick their head in the sand". . . maybe more than a few. But the truth is, there are still broadcasters today that have become successful in their market because they understood how catering to listeners is paramount. Those same broadcasters are now sticking their head in the sand, crying that the internet is stealing their business, data plans will cost too much . . .you name the excuses, all because they simply do not understand the internet and how to use radio streaming to their advantage. It's as old as the ages; if you don't understand something, human nature takes over and looks for all the reasons it won't work.
Don't make the deadly mistake of "sticking your head in the sand" because you don't understand something. Something that is germane to how you built your terrestrial audience in the first place; catering to the needs of the listener! Today's listener needs to be able to listen to your broadcast from their desktop while they are at work. Today's listener needs to be able to listen to your broadcast from their iPhone or Android while on the go. Today's listener needs to be able to listen to your broadcast from their car, or home internet device. Don't you see? The 100's of millions of consumers that are embracing the technology are dictating what you must deliver . . .and you must deliver what the listener wants.
So if you actually want to gain listeners, you need to be streaming online, have mobile apps as well, and start catering to listeners using the very same credo that got you where you are. With all of the choices and alternatives that we have today, your listeners are naturally going to gravitate to whatever is most convenient. So make it easy on your listeners and yourself, and start streaming if you are not already doing so. And if you are streaming, make sure that you are talking full advantage of the feature-rich, listener-interactive services that are out there; social media tie-ins; mobile apps and more, not to mention, and just as important, taking advantage of the online and mobile ad revenue that is a part of a major streaming providers arsenal!