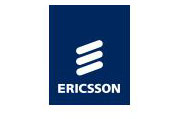 The number of mobile broadband subscriptions will reach 1 billion before the end of 2011, boosted by faster networks and the growing popularity of smartphones, telecom vendor Ericsson said on Monday.
In 2010, another important milestone was reached as the number of subscriptions surpassed 500 million mark globally. But that number will double before the end of 2011, Ericsson said in a statement.
The largest number of subscriptions, around 400 million, will come from Asia-Pacific region, followed by North America and Western Europe with more than 200 million subscriptions each.
Mobile broadband adoption has accelerated thanks to the strong growth of smartphones, connected laptops and tablets, backed up by better performing networks, Ericsson said. Shaun Collins, managing director at market research company CCS Insight, agrees: there seems to be no limit to demand at the moment, he said. The challenge for operators will be to meet demand in both developed and emerging markets, where the declining cost of smartphones will boost mobile broadband usage.
Higher speeds are not just attracting more users, but also changing their behavior. About 23 percent of TeliaSonera's LTE (Long-Term Evolution) users watch more online TV, and 28 percent of those people said they increasingly listen to web radio and music services such as Spotify, according to a survey done by the carrier. Also, more than 46 percent now surf the web more frequently when away from home. TeliaSonera offers LTE using a USB dongle.
By 2015, Ericsson estimates that mobile broadband subscriptions will top 3.8 billion. Many of those users will come from the Asia-Pacific region. The roll-out of mobile broadband in China and India is a powerful combination, where mobile broadband will allow people to access the Internet for the first time, Collins said.
The technologies defined by Ericsson as mobile broadband are HSPA (High-Speed Packet Access), LTE, CDMA2000 EV-DO, Mobile WiMAX and TD-SCDMA. The subscription numbers include handsets, USB dongles and embedded modules, which can be integrated into laptops, tablets and netbooks.
By 2015, HSPA will by far be the most used technology, followed by CDMA2000 EV-DO, LTE, TD-SCDMA and Mobile WiMAX. The first three will represent 95 percent of all subscriptions, Ericsson said.