Check out these widely-used features!

Have you checked out the
Stream Notifications feature
? This feature allows you to receive notifications when your stream and/or DCS goes down and comes back up, to aid you in troubleshooting potential issues. It's widely used by many station owners and managers and it's located at the top-right section of your main Control Panel page marked "Stream Notifications." Check it out....it's a very useful feature and one that you will want to utilize.
You can receive email notifications by entering the information as applicable. To create the settings, simply add your email address, or as many as you want. You can also receive SMS text messages directly to your cell phone. To create the settings, you simply add your cell phone number, select your mobile provider, and click save, and that's all there is to it.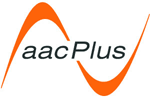 If you are not already streaming in AAC+, then you may want to take a look at upgrading to the newest and highest-compression streaming format available today. Although we stream in Windows Media and MP3, AAC+ is twice the quality of an MP3 stream at the same bitrate, and far superior to Windows Media. It is part of our latest player version that also allows you to use our free mobile apps and participate in our Ad Delivery Network.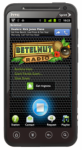 Have you talked to your rep about getting
Android and iPhone apps
for your station? They are free of charge, customized to your specs, and integrated with social media and listener-interactive features like our playlist widget, Song Wizard, contact information, station information, and more. The mobile apps can also be monetized by our
Ad Delivery Network
, generating additional revenue from every listener session. Make sure to get in touch with your rep as soon as possible to take advantage of the rapid growth of mobile streaming.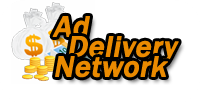 Our
Ad Delivery Network
traffic has quadrupled in the last year, providing our participating stations with higher ad revenue from our increased leverage in the desktop and mobile markets. Our ADNet allows you to deliver video pre-rolls, in-stream ads and display banners across all your players and mobile apps 24/7. You also have the flexibility of scheduling, sequencing and running your own desktop spots on a schedule, while filling the ROS with ads from our ADNet....so you have the best of both worlds!
ADNet targets listeners by geo-location using the Nielsen DMA tables, and our advertiser platforms that we are interfaced with provide the highest quality in display media and interactive advertising. We also have a large breadth of volume, commanding overall higher fill rates and CPMs. This works to your favor in 2 ways;
You enjoy the additional revenue paid out to you at a higher rate because of our market traction.
You command a much higher level of credibility with your listeners by aligning your name with top brand advertisers from the Fortune 5000 world.
Find out more about our ADNet, free mobile apps, or any one of our many features by sending an email to
info@securenetsystems.net,
or speak to your company representative.