Give your listeners more reasons to visit your player. Offer player-only deals and coupons that they can only get if they access your player; just a little incentive! Have DJs mention the player-only coupons on-air and announce them on your website, social media sites, and anywhere else you can get the word out. Everyone loves saving money and getting a deal, so this will definitely increase player traffic as long as you promote it! You can upload printable coupon images, coupon codes, and even affiliate/sponsor links. Get in touch with local businesses and see how you can get special discount codes or coupons for your listeners.
The deals and coupons section is available in your player's menu.
Cirrus® Experience (click to demo)
Cirrus® Player (click to demo)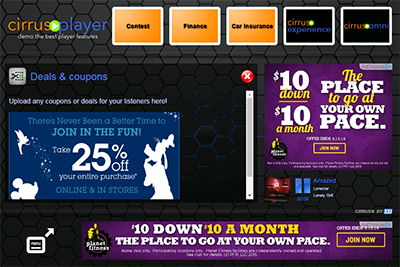 You can also feature a radio button on the now playing screen to open the deals and coupons page upon clicking, making it easier for listeners to find it. When a listener clicks on the featured button it will automatically open up the coupon page you created.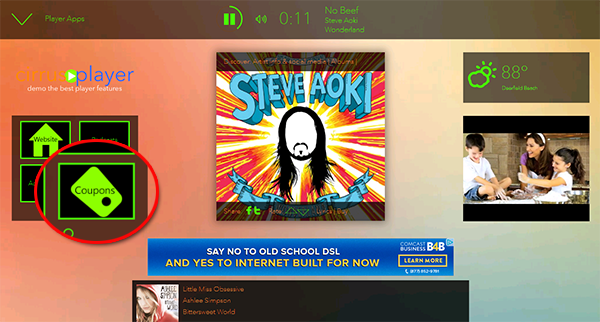 Consistently offering player-only deals and coupons will keep listeners coming back to check your player regularly for new deals. Let us know if you have any questions or need any assistance with this or any other player feature.