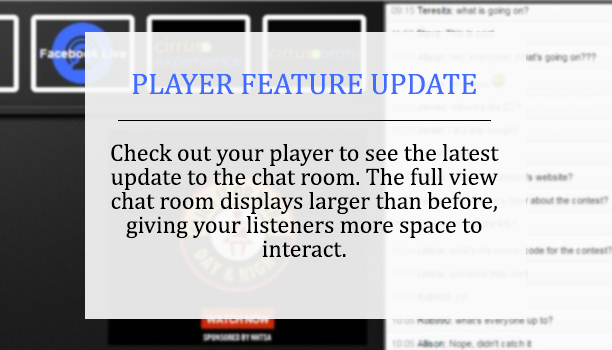 Check out the latest update to your player - the larger chat room. The chat room now displays larger than ever. This gives your listeners more space to interact with each other and your player!
Cirrus® Player
When the chat room is opened, the player slides to the left and puts the chat in full view on the right side of the player. The song info shifts down below the 300x250 banner, so it never gets lost.  The chat room will remain open until the listener closes it. To close it, press the X at the top right of the chat room and the player will slide back to the right, moving the song info back to its original place. Check out our demo player.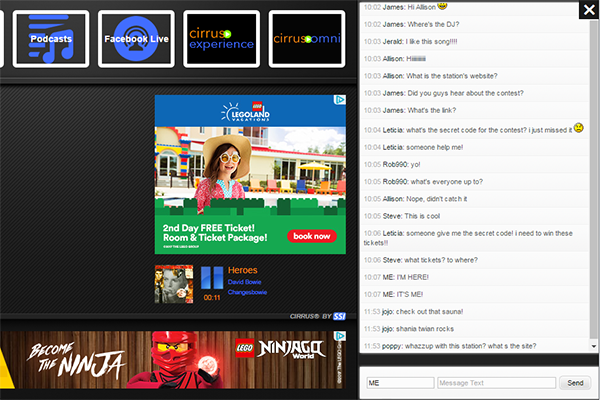 Cirrus® Experience
Opening the chat room will expand it across the whole content section. Just like any other content section, closing it will take the listener back to the main screen. Check out our demo player.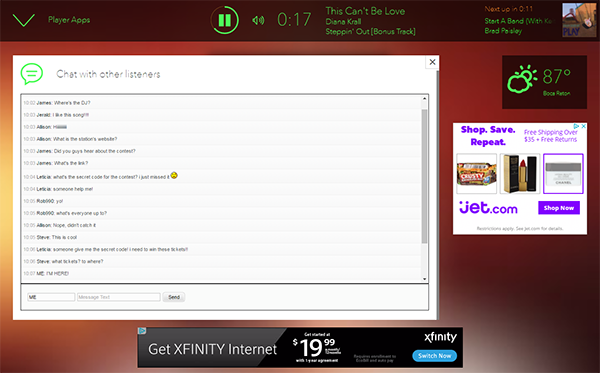 Please let us know if you have any questions on this feature or any other feature on our streaming platform.