According to Alexa Traffic Rankings, Securenet Systems has been the fastest-growing
radio streaming
provider in the world for the last 2 years. Our growth has continually mirrored the growth of online streaming in general, making us the #1 favorite of terrestrial and internet radio stations around the world! Thanks to all of our clients far and wide, we have been able to maintain not only our growth, but the constant roll-out of new features and improvements.
More and more national advertisers are looking to capitalize on the ability to target customers locally, using geo-targeted ad platforms, like Securenet's
Ad Delivery Network
(ADNet). Local advertising is, as defined in the latest issue of eMarketer as, "any form of advertising that targets a specific, localized audience or location." This includes search and display ad spend from all advertisers, including small and medium-sized businesses (SMBs) and national brands spending locally.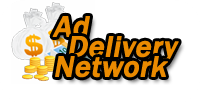 Our ADNet has continually grown at a mirrored pace, providing our stations with the ability to earn extra income from listener sessions without doing a thing. The ADNet allows you to deliver video pre-rolls, in-stream ads and display banners across all your players 24/7. You also have the flexibility of scheduling, sequencing and running your own spots on a schedule, while filling the ROS with ads from our ADNet....so you have the best of both worlds!
Our ADNet not only targets listeners by geo-location using the Nielsen DMA tables, but our advertiser platforms that we are interfaced with provide the highest quality in display media and interactive advertising. We also have a large breadth of volume, commanding overall higher fill rates and CPMs. This works to your favor in 2 ways;
You enjoy the additional revenue paid out to you at a higher rate because of our market traction.

You command a much higher level of credibility with your listeners by aligning your name with top brand advertisers from the Fortune 5000 world.