The latest report from BIA/Kelsey 'Revises Radio Industry Revenue' shows their estimates for 2012, expecting increases of 3.5% for Over-the-Air and 15.1% for Online in 2012. According to S&P Equity Research, overall online ad revenue will increase by about 10% this year, that should push ad revenue to just over $28 billion in 2011. So between the two disparate estimates, we have good reason to be very optimistic about the growth of radio revenue in general.
The industry has also begun to realize that any loss of base listenership has simply transitioned to other dayparts and means of listening. Radio is growing, both terrestrially and internet-wise.
And the growth of online ad revenue proves that more listeners are spending more time online, using a variety of means; desktop, home devices, car radio heads, and of course, the fastest-growing area....mobile devices. Of course, it also means that they are clicking through and responding to online ads. If you are not taking the online advertising aspect of streaming serious, it's time to take a harder look.
Recent studies and reports also show that by 2015, 70% of all mobile ads will be geo-targeted, giving radio stations even more of an edge when it comes to advertising. The use of geo-targeting is the latest way to serve ads only in designated areas. By geo-targeting within our Ad Delivery Network, we deliver ads to only those relative listeners, so advertisers' dollars are not wasted on impression ads, which is the old-school way of doing things. Online and mobile geo-targeting produces better dollar-traction, and also gives a station more credibility.
Our
Ad Delivery Network
, or ADNet, is a great example of using geo-targeting advertising to deliver ads within a specific area or region. Regardless of where the station is, any listener listening to that station within the targeting area, will be served a specific ad for that area only. Our system allows you to limit areas using Designated Market Areas (DMAs). There are 210 DMAs, covering the entire continental United States, Hawaii, and parts of Alaska. Each county is assigned to only one DMA within the US.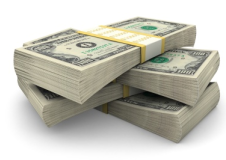 Our ADNet also allows us to run ads and specify if we want to run in the US only, International only, or both. This gives us great flexibility in delivering proper content to the right listeners. We have developed relationships with many digital ad platforms and advertisers representing the top brands from around the world. Not only can your desktop player be generating revenue for you, but along with our mobile app ads, you are bringing in new revenue each month without even lifting a finger....well, you might have to click your mouse a couple of times, then sit back, let us do the rest, and you get a check every month for your share of the ad revenue generated from all of your combined listener sessions.