Music Discovery Still Dominated By Traditional Radio

Even though technology is rapidly changing the way consumers listen to radio, traditional tune-in remains strong and vibrant. Tech advances like satellite stations and online streaming services have certainly gained the spotlight in recent years, but traditional radio continues to attract the biggest audience.
According to Nielsen's most recent Music 360 report, traditional radio is still the predominant way people listen to the radio. Sixty-three percent of music listeners report that radio is their dominant source for music discovery. In fact, in 2012, Nielsen measured more than 133.7 million song spins on traditional radio.
"The accessibility of music has seen tremendous expansion and diversification," said David Bakula, SVP Client Development, Nielsen. "While younger listeners opt for technologically advanced methods, traditional methods of discovery like radio and word-of-mouth continue to be strong drivers. With so many ways to purchase, consume and discover great new music, it's no wonder that the consumer continues to access and enjoy music in greater numbers."
But the growth in online listening
isn't
just coming from young listeners. Up 40 percent from last year, Nielsen has seen growth in the number of consumers who report using an audio streaming service. The total number of streamers accounts for more than two-thirds of the U.S. population, with 68 percent of the population reporting that they have streamed music online in the last year. So far this year, Nielsen has measured a whopping 99 billion music streams to-date.
British RAB Study: Effectiveness of Radio Advertising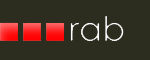 A new study from the United Kingdom RAB, which calls it a "world first," evaluates radio advertising effectiveness in detail in terms of revenue return on investment (ROI) across a broad dataset. Executed by the firm Holmes & Cook, the study used confidential ROI data supplied by nine econometrics agencies representing all major media agency groups, covering over 2,000 individual media campaigns across 517 separate advertising campaigns. For radio sales practitioners, the nugget to show to clients comes from the study's conclusion that "On average radio advertisers get their money back 7.7 times over, although some categories show exceptional performance, notably automotive and retailer brands, as well as impulse products. This makes radio the medium with the second-highest return on investment (TV is first), out-performing press, outdoor and online." The study also suggests that since radio (in Britain) carries 6% of all advertising budgets, if budgets were reallocated to give radio a 20% share of total spend - with no increase in overall expenditure - the total campaign ROI raises by over 8%.