Did you know that by 2015, 70% of all mobile ads will be locally geo-targeted? This is just how radio operates today; by targeting the local market. The days of 'play-based' tracking are over as the entire online streaming world moves to 'impression-based' advertising with the ability to target specific listeners in specific DMAs.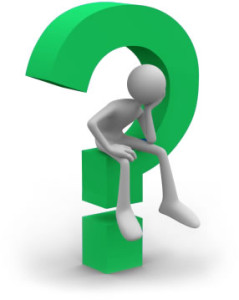 Did you know that by the year 2020, the online radio streaming market will have more than tripled? This is a fact that smart broadcasters already know and are taking advantage of. Catering to the listener is the name of the game, and in the new age of online streaming growth, that means making sure your stream is available 24/7 via desktops and devices, as well as traditional form.
Did you know that Nielsen reported last month that 50% of all online listeners to traditional radio are now coming from outside your DMA? One more reason to take advantage of all the streaming tools that are out there, if you haven't already done so. Today's streaming costs are so low, and many companies also track and calculate royalties, do ad replacement, provide mobile players and much, much more.
Many broadcasters today are opting to join ad delivery networks that provide advertising from international and national advertisers, creating great name-association credibility, and monetizing their online streams and enjoying the revenue sharing with their streaming provider. Social Media is also playing a big part in reaching and grabbing new listeners. Tools for embedding the player and playlists have become a demand, and the ability to request songs, chat, share players, et., has grown immensely.
More and more broadcasters are using a new playlist widget called the 'Song Wizard'. The Song Wizard allows you to embed your playlist in your website, complete with album art, artist info, time of play, as well as links to videos, lyrics, concerts, ringtones, biography, and iTunes song purchase. The Song Wizard is also supported as the playlist widget on iPhone and Android mobile apps, and appears the same way as it does embedded on your website, or popped from your player. This provides good continuity with your listeners across all platforms is a really cool piece of eye-candy.
We are now seeing broadcasters adding additional streams of royalty-paid music to their site, in the same way FM broadcasts add additional HD channels. This is another way to generate more dwell time on your site, and at the same time, be able to offer your listeners more choices. Many of these streams are royalty-paid, and are encoded in AAC+ for high-quality sound. Some providers are also able to provide a stream back-up, in case your online stream should go down for whatever reason.
Another major trend we are seeing, is more and more stations are creating or developing their own smart phone apps, particularly for the iPhone and Androids. There are native apps out there for those, plus the BlackBerry that allows you to tune in to just about any station that is streaming today. The biggest trend though, is having a customized iPhone and Android app that your listeners can download for free. This creates additional branding and additional customer loyalty, as it allows your listeners to listen in at anytime, from anywhere.