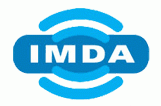 The IMDA, Internet Media Device Alliance, has recently announced new guidelines for internet radio station metadata.
Ben Terrel, host of the IMDA Metadata Working Group meeting said, "This metadata defines for the first time streamed radio station information to identify the station as well as stream information. Device design companies and aggregators will use this metadata to discover broadcast streams and also to enable the broadcasters to define how they would like to be represented on devices."
"We've been hard at work trying to specify how any broadcaster can expose the various formats, transports and metadata of their live Internet Radio services in a consistent way -- quite a challenge! But it's been great to see the views of broadcasters, device manufacturers and aggregators of internet radio streams working together to make the internet radio experience better for listeners. To achieve our aims, we invite everyone involved in the chain to share certain working practices, and standards."
IMDA Technical Committee Chairman Andy Giefer of Deutsche Welle said, "Bringing key players in the Internet Radio industry together and using their requirements to draft a proposal on how to discover IP-based services shows itself to be incredibly useful. I am also glad that we have leading metadata experts in our group who help us to make sure that our work is in line with existing standards, complementing the latter where necessary. I expect broadcasters with a keen interest in New Media technologies such as Deutsche Welle to benefit tremendously from a unified and extensible approach describing services like live audio streams, on-demand-content and programme schedules."
The initial Metadata Guidelines will be released at the IMDA's General Assembly meeting on January 8, 2010 during the CES (Consumer Electronics Show) in Las Vegas. For more information,
visit the IMDA
.