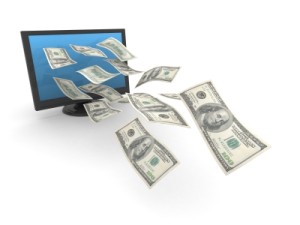 Well, the first thing you have to do, is be streaming right? That's like the first step to winning the lotto….you have to be in it to win it! So now you are streaming and your broadcast is spinning out over the web and listeners can hear you online. But, are you streaming in AAC+? That's the latest compression format that is twice the quality of MP3, much better than Windows Media, and can ubiquitously reach all desktops, smartphones and devices. If not, shout out and let someone know. You need to call your provider and ask them how come your listeners are still listening to cassettes, while your competition is scratching with CDs!
The next thing you need to do is make sure that you have mobile apps for smartphones, like the iPhone and Android, which between the two, comprise a major share of the market and are equally important in reaching your listeners when they are not in the car or at home or office. BlackBerry is a difficult beast, and not many providers have spent much time developing custom apps for them, mainly due to the myriad of different operating systems and formats. To further complicate things for app developers, BlackBerry announced earlier this year that they are going to come out with a new OS at year's end, but it will not be backward-compatible. There are native apps that listeners can download on their BlackBerry, insert your station stream URL, and save as a favorite.
After you get all that going, you want to join an ad delivery network so that you can start to earn money from your listener traffic. Many providers have ad networks that you can simply join, and video pre-rolls, in-stream replacement ads and banners start flooding your player world, and you get a rev-share check every month for your split of all the impression revenue. Ad delivery can be tricky though, and with all the competition out there vying to generate revenue from their traffic, you may experience low fill rates, and constantly shifting CPM payout rates. The trick is to work with a company that already has all those variables worked out and can plug you right into a monthly, positive cash flow.
Of course, you may have your own advertisers too, right? Well, if you are working it correctly, you want to build it into your marketing material, make sure that your sales force knows the details and how to sell it, and more importantly, promote it on-air using spots, contests, promos, etc. Certain providers may allow you to run your own ads, and fill in any ROS time with automated ad delivery….so it's like having the best of both worlds. If you haven't realized it by now, everyone has taken a breath and is comfortable with ads running on everything they see today. After all, it is advertising that fuels radio, TV, print, Google, Facebook; you name it. So get with it and start running advertising or join an ad network and you will begin to enjoy making a little (or a lot of) money from all those listeners.
There are also quite a few social media and listener-interactive features that are provided by larger streaming companies. The ability to post to Twitter and Facebook, embedding players on sites, DJ chat, song requests, bios, ringtones, concert tickets, song purchase, videos and more. These are all features that help you gain and retain listeners, keep them interested and engaged, and coming back for more. The world of social media is just a click away, and it's just one more way for you to get the word out, garner a higher market share and make your stream stand out. In today's world of online streaming, you have to be doing all that you can to stay out in front!