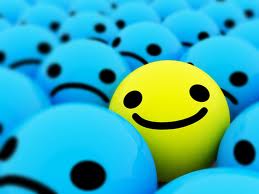 One of the major keys to leveraging your online streaming presence is to create listener-interactive features. You want to cause your listeners to behave in a manner that makes it engaging to listen to your stream, out of the hundreds of thousands of streams and sites out there.
So what are the ways in which this can be accomplished? Well, first, you need to have a
streaming provider
that provides all of the features and elements essential for accomplishing this task. You need to make sure that your listeners are not just being provided with a raw stream in Windows or ShoutCast, but actually have a dedicated player embodying these needs.
For starters, you want to be able to output the artist, song and album information to display to your listeners. This is accomplished via a module that resides on the studio's encoder and sends over the metadata that is then displayed on the player, and can also be displayed in various formats as well, like playlists. The data coming from the station can also be used in tandem with the player visitor logs, to create the tracking you need to pay royalties, if you are broadcasting copyrighted music or works.
Certain providers have the ability to pull in the associated album art and display that in your player. That information can also be linked to iTunes or Amazon, so that listeners may click through and make song purchases. The album art can also be displayed along with the metadata in playlists and embedded on websites. These are all basic 'eye candy' features, but it gets better.
You also, with the right provider, give the listener interactive choices, like the ability to minimize your player. Some players allow the listener to pop open a chat window and chat with the DJs and other listeners, or request a song, or send the link of the player to a friend, or even send the links directly to your Facebook or Twitter pages. As a matter of fact, I talked last week about using social media sites like Twitter to have your playlist information automatically posted to.
Playlists are very helpful in creating a higher 'dwell time' and listener loyalty. There are playlist widgets that allow you to interact with the last set of songs (in some cases, up to 50 or more) and sift through past-played songs, showing the track and album art info, along with the ability to click through to ringtones, lyrics, bios, videos, concert tickets and more. Playlists are usually not only a part of the actual player itself, but with the ability to grab copy/paste links, can be embedded just about anywhere in the universe.
And the
mobile phone apps
that are flooding the market are another great way for you to create more listener loyalty. Streaming companies are now offering dedicated apps for iPhone, Android, BlackBerry and others, that are customized with your look/feel/logo, etc., and have a lot of the same listener-interactive features. These apps give you an extended reach not only beyond the terrestrial and desktop broadcast, but to the extent that listeners can now tune in to your broadcast anytime, from virtually anywhere.
In today's growing streamscape, it's ever more important that you need to be not only streaming online, but using all of the features and products that are available today for you to create that interactive listener experience that builds loyalty and extends your reach. By the way, it's not as expensive as you think, with plans for small stations available by the number of concurrent listeners you want to pay for. Get online, but get online the right way, and start engaging your listeners for loyalty.