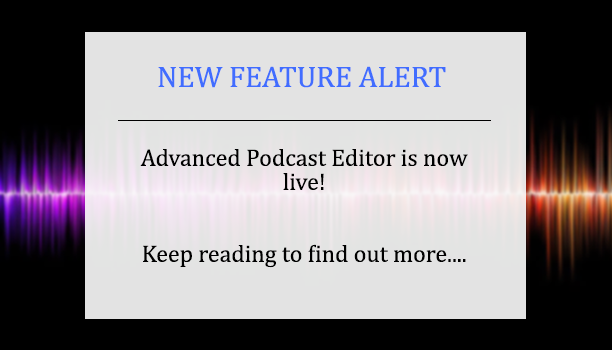 We have an awesome new feature for you: advanced podcast editor. You can fully edit your podcast files right in your control panel! This is an easy-to-use, free audio file editor you can use without the need to buy/download any software. And since it's in the control panel, you can edit from anywhere.
You can still do quick edits (like simple trimming) on the main edit page, but if you want to splice and add audio files (like intros, commercials/ads, and outros) directly into the podcast you can do it through the advanced podcast editor.
You can...
Trim podcasts
Splice podcasts
Insert audio files
You can get started by logging into your 
control panel.
 Please 
let us know
 if you have any questions, or you can reach out directly to your Concierge!