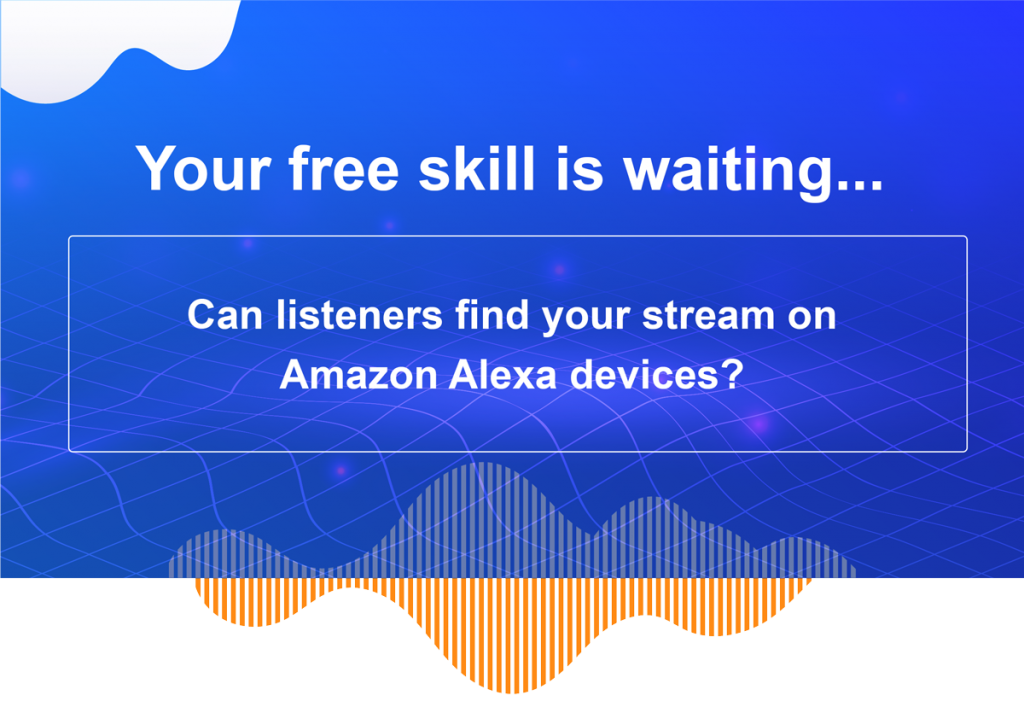 You've got listeners trying to hear you on Amazon Alexa devices... but can they find you?
Get your own custom Alexa skill. It's free and as always, we take care of everything from start to finish.
One-third of Americans own a smart speaker. So, if you're not available on smart speakers, you are missing an opportunity to increase your listener base, or even cater to the listeners you have!
• No setup or developer fees
• Control over your listener experience
• Audio pre-roll capability
• Live stream and podcast accessibility
• Showcase your station in the Skills Store
• Expose your station to new listeners
• Expand your audience in more ways than ever before
• Get stats on listeners in your Amazon developer account