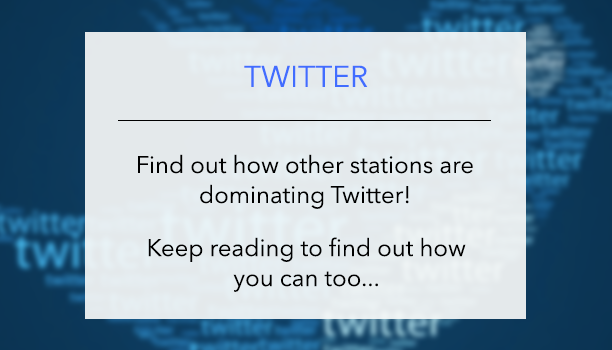 Enabling social media features on your players and apps is a great way to put your social media channels right in front of your listeners' eyes. There are so many benefits to connecting your social media accounts to your players and apps!
Out of all the social media platforms, Twitter is very different. It takes a bit of understanding before your followers can start engaging with you like there's no tomorrow. Here are things to remember when tweeting for your station.
TWITTER AUTO POSTING
Keep your listeners up to date with your now playing info by automatically tweeting the current song that's playing in real-time. The tweets include song name, artist name, appropriate hashtags (such as station name), and a short link back to your player for listeners to access the live stream right away. You can view a live demo of our account. Let us know if you would like this set up.
We've made it easy for you to embed your Twitter feed right on your player and apps. The best part... you can interact with your listeners right from the convenience of your player and apps!
HASHTAGS
Don't be afraid to create your own hashtags unique to your station! You can encourage listeners on-air to join in with the conversation via your hashtag on Twitter -- this can help you go viral.
JOIN IN ON CONVERSATIONS
Keep in mind that the average shelf-life of a tweet is 10 minutes. You want to be sure you are constantly engaging and posting so the quality of your engagement stays high. Always reply to your listeners or whoever tweets or mentions you. Again, include your hashtag/s on every reply.
TWITTER PAGES FOR ON-AIR PERSONALITIES
By having your on-air personalities create Twitter pages as well, this adds value to your station. Be sure they have your station's Twitter in their bio and header and have them interact with listeners too.
SOCIAL SHARING
Since social users already love to share, why not allow listeners to share your player and song they're listening to from your players? This is basically a free marketing tool on your end. Their friends and network will see what they've shared, and ultimately, click on the link! The more your listeners share, the more traffic you will start to see.
If you have any questions, please let us know or reach out to your Concierge and they will be happy to help!