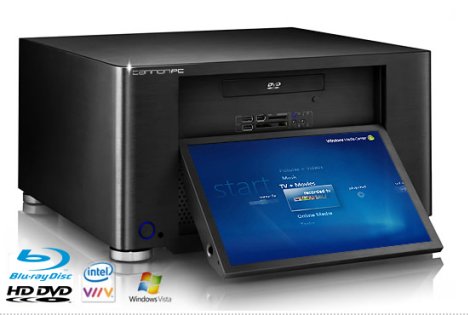 With Windows Media Center, you will now be able to tune in local FM radio stations–provided, that is, you have an FM tuner connected to your PC (some internal TV tuner cards include one) and a good antenna.
With Windows Media Center, you can stream over 100,000 radio stations from all over the world. Major terrestrail AM/FM, Interent, Fire Rescue, Police scanners . . . you name it!
The system is powered by RadioTime, a free radio-streaming 3rd-party service provider that lets any user access the channels. You can also grab the RadioTime WMC free plug-in and "surf" the airwaves right from your couch.
After installing the plug-in, just fire up Windows Media Center and navigate to the Extras section. Click the RadioTime icon, then choose your desired category: Local Radio (it uses your broadband provider IP number to automatically detect your location), Talk Radio, Music Radio, World Radio, or Sports Radio.
There's also a My Presets feature . . . like a Favorites area, and all you have to do is sign up for a free RadioTime account in order to use it. RadioTime for Windows Media Center is way cool beyond belief and a must-have for any WMC user. It works with all versions of WMC.
By the way, RadioTime is the same company that brought you the first in-car streaming-internet-station option on the new 2011 Cooper Minis.