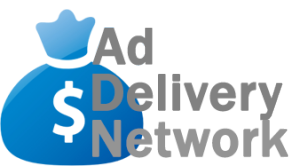 Make sure you are taking advantage of the ad space provided on your desktop player and mobile apps. You can run your own campaigns, let us fill the ad spaces with campaigns from national and international brand-name advertisers, or a mixture of both... allowing you to maximize your revenue potential. Our Ad Delivery Network makes it easy to earn additional revenue for your station! Hurry and go into your Radio Control Panel's advertising section to run ads, then continue reading to see the tremendous growth in advertising.
A report from MAGNA GLOBAL says the U.S. market will outgrow the previous all-time high of 2007, at $172 billion. The firm expects one in three ad dollars will be spent with digital media.
Some highlights of the report:

MAGNA GLOBAL is forecasting U.S. media owners advertising revenues (core media) to grow by +5.1% this year, to $167 billion.

Digital media advertising revenues are forecast to grow by +17.4% this year to reach the $50 billion mark. Within digital segments, mobile-based ad sales will grow by +64% (vs. +8% for desktop-based advertising).

This level of growth will be the highest in ten years, bringing the U.S. ad market to a new all-time high of $172 billion (vs. $169 billion in 2007).

Digital media will reach a 34% market share in 2015 driven by social (+32%) and mobile (+51%). It will outgrow television by 2017, when ad revenues will reach $72 billion (38% market share).

A recent survey by STRATA of media buying agencies found that 45% of those polled are more interested in digital/online video than they were a year ago, while streaming/online radio saw a 53% increase. Overall, video dominates as 67% of agencies said that their clients' primary focus for campaigns is video advertising (which includes traditional TV, cable, and network, as well as digital video).
The overall ad economy appears to be strong as 62% of agencies say their business is increasing this quarter compared to the same time last year, representing an all-time high for the STRATA Agency Survey. Spot TV continues to be the top source for advertisers as 55% say their clients are the most interested in that medium, the largest percentage in 22 quarters of the survey. For spot radio, 13% of agencies responded that that medium is receiving the most interest, up 32% from a year ago.