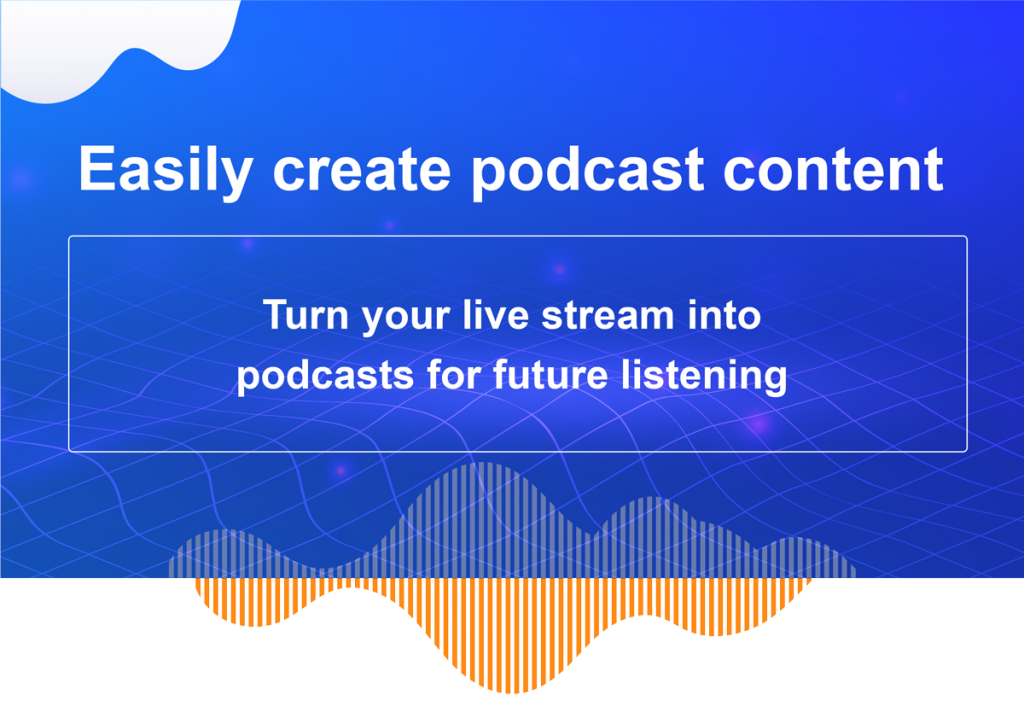 Did you know you can convert your live stream into podcasts? This can help you reach a whole new audience you would otherwise miss out on! With our auto recording feature, you can automatically create scheduled podcasts from your studio feed.
Have a popular morning show you want to turn into a podcast? Create an auto recording schedule for it and have it uploaded directly to your player.
By turning your live segments into podcasts, listeners can still tune in, but on their own time to enjoy whenever they want. It's so simple to set this up in your dashboard's AUTO RECORDING section.
Turn your radio shows into podcasts right now. It's such an easy way to create podcast content!
Done right in your dashboard
Auto record your live stream
Set recurring schedules
Create podcasts from existing content
Manage all your uploaded podcasts with ease
Automatically group podcasts by channels/shows
All podcasts are uploaded immediately to players/apps