If you are a radio professional these days, you are no doubt not only aware of the growth of
online streaming
, but also aware of the growth of online advertising, including mobile. Our system not only allows you to take advantage of this growth, but allows you to smartly target specific areas of listeners using our "geo-location" targeting technology.
By 2015, 70% of all desktop and mobile ads will geo-targeted.
This way, ad impressions are not wasted on listeners outside of a particular market that cannot take advantage of the advertised product or service.

If you are doing any advertising on our latest Version 4 Player, you have clicked on the tab in your Control Panel marked "Advertising". Or, if not, what's behind the door you ask? A lot of features and flexibility tools designed to allow you to maximize your online revenue potential, that's what! Many of our stations use these features very successfully. All you have to do is get in and drive.
For instance, you can use the "Impressions and Targeting" section to schedule any kind of media play, from video pre-rolls to banner ads, and control, schedule, and sequence them in a variety of ways. With our handy calendar tool, you can set up campaigns to run at specific times, or in specific sequences, create daily or even hourly display limits and even create content classifications so that competitor spots do not play back to back or in the same break.

The flexibilities are endless. You can schedule ads to run by DMAs, or run nationally, internationally, or even select specific countries to target and prioritize those over other international campaigns. All media, whether audio spots, video roll, or rich media display ads, are all controlled in the same manner by you. Once a campaign has reached a completion point that you set, you are sent a campaign completion report via email. You can also view the campaign reports anytime right from the convenience of your Control Panel.
Campaigns can be set up to run daily, weekly, monthly or annually, so that once you schedule content, you only have to make changes as needed. You can set up schedule blocks, or sequences for your advertisers, and fill in the ROS on the player from our Ad Delivery Network (ADNet). This way, you don't waste any impressions, and ensure that all your listener sessions are monetized by national and international branded advertisers from our ADNet.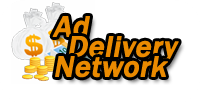 Also, it's very simple to join our ADNet, and with the click of a mouse, turn over all your pre-rolls, in-stream spots and banner slots and let us do the rest. We fill your listener session impressions from our platform of digital ad providers; you do absolutely nothing and automatically get a check each month for your share of the revenue generated from your listener traffic.