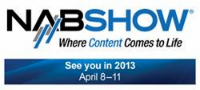 We took a team for a week off from our busy schedule here at streaming headquarters worldwide to visit the NAB (National Association of Broadcasters) show in Las Vegas last week. The show was quite impressive indeed, taking up all available space at the Las Vegas Convention Center. Although the majority of floor space is taken up by everything video and TV, there was quite a large portion of the Central Hall dedicated to the radio industry.

There are so many new products, services, and software applications coming out all the time, that it pays to visit the NAB to get a good look at the cutting edge of what's here today. We saw a lot of great technology and software, and got a chance to meet with some of the partners and vendors we work with, as well as clients and other business professionals and acquaintances. The week was full of meetings and such, but we also managed to squeeze a little fun in too!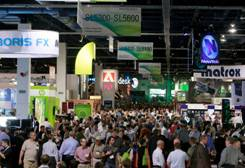 We noted that most radio station owners, providers, and others in the industry recognize streaming as a very important and critical part of catering to today's listener. In talks and discussions with many radio professionals throughout the week, it was obvious to everyone that it is important to be utilizing all the tools available to cater to the online listener, and further to that, to take advantage of the enormous opportunity to advertise to those listeners.
We were really proud to attend the NAB event this year, where our name is widely recognized as one of the leaders in the field of online streaming. We continue to scour the horizon in order to bring you the latest in online and mobile streaming innovations!
By the way, if you have not yet checked out our latest 'Stats and Metrics' for Version 4 Player System, check it out here. With Version 4, you also get our free iPhone and Android apps and the ability to join our ADNetand make money. For more information on any of our streaming services or features, contact your company representative, or send an email to info@securenetsystems.net.