Royalty-Paid Music for Your Site

Hey, did you know that you can now add
royalty-paid music streams
to your site as additional streams and automatically monetize them with our
Ad Delivery Network
?
The
Soundify.Us
system can be utilized by terrestrial and internet broadcasters to add one or more of our royalty-paid channels to your site or online player. Just like HD radio does today with FM, it allows you to provide listeners with additional premium content. All features, including royalties, are included in the price of all plans. The plans are pretty inexpensive and cover a wide variety of music split into several different genres. Securenet has registered with SESAC, ASCAP, BMI and SoundExchange to pay the royalties, so that you don't have to. All music is encoded in AAC+ 64kb.
You can also use the Soundify.Us streams as back-up, in case your studio online encoder should go down. Please contact your representative for more information on features and pricing, or request a quote.
Our Support Ticket System
In order to streamline support requests and better serve you, we now utilize a fully automated support ticket system. Every support request is assigned a unique ticket number which you can use to track the progress and responses online. A valid email address is required, and you can check on the status of a ticket, update the notes, or close the ticket if the problem has been resolved on your end. For your reference, we also provide archives and history of all your support requests complete with responses and notations.
The quickest and easiest way to get a tech issue resolved is to open a Support Ticket at
http://support.securenetsystems.net/
.

Junk Folder is Your Other Inbox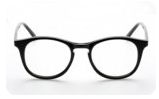 Do you blindly empty your junk folder? DON'T DO IT! Whether you like it or not, spam is part of the internet, and if you are using a mail client like Outlook, then you have a 'junk' folder that gets filled with spam. The only problem is that good emails often get filtered into your junk folder along with the spam. You can turn off your junk folder option, but you will have all the spam now in your inbox, right?
The best solution, that all our staff are trained to follow, is to check your junk folder every time you check your inbox for new mail. In fact, treat your junk folder just like an inbox, except that most of the email will be spam, and as you scroll through and delete them one by one, keep a keen eye on the subject and body for validity. In today's world of online radio and media, we are constantly sending images, audio files, contracts, documents and more. Any attachment can get your email sent to junk, so constantly check your junk folder for any important stuff!
Don't forget, we value your ideas, input and feedback. If you have any suggestions or comments on any of our services or features, please send an email to
info@securenetsystems.net
.