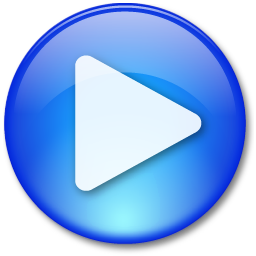 Do you ever notice the overhead music playing in grocery stores, department stores, and doctor offices? The music playing probably isn't your favorite genre, but it keeps you entertained as your browse through aisles or wait in a waiting room for your appointment. Sitting in silence is no fun, which is why stores and offices provide 'music to your ears.' If that overhead music is appreciated, why not apply it to the internet? I'm not talking about cheesy elevator music. I'm talking about a real music player that can be launched from a site, branded with the website's look and feel, allowing visitors to choose the genre they want to listen to.
There's a new frontier for streaming music - adding customized music channels to websites. Some terrestrial broadcasters may not like it, because it can be seen as competitive in nature, but consider that people are already on a particular website looking for something, so in essence, they really aren't competing with 'real' radio stations. There are already millions of site that have some sort of music lead-in, canned MP3s, or royalty-paid music to play in the background while surfers surf. But there are also providers that have tons of features for social interaction, music selection, mailing list creation, ad revenue sharing and more, so it can really become a great site-sticky feature for just about any website that wants to keep their visitors engaged longer.
Lots of sites are starting to jump on board, further proving that internet radio is here to stay. You simply add a button or link on your homepage that when clicked, will launch a music player. You choose genres to display on the player and let your visitors navigate through each genre, providing an interactive feature that allows them to enjoy free music while surfing your website. Many site-casting services allow you the opportunity to run your own pre-roll or gateway ads, banners and audio spots, just like a radio station. In fact, there are some services out there that make it practically indistinguishable from a terrestrial radio station.
Terrestrial stations have been adding HD channels to their FM transmission, and using a site-casting service to add additional listener streams to your site is pretty much the same thing. You give your listeners more choices, broaden your reach, keep them on your site longer, and also have the opportunity to earn additional revenue from advertisers. It is a proven fact that adding streaming music, live or archived, to any site, will keep the visitor on your site longer. In today's very competitive world of radio, this is just one more thing that can augment what you are already doing.
Adding a little entertainment to your website never hurt anybody. AARP recently added "AARP Internet Radio" to their website, "Our new radio player has been programmed with 18 music stations specifically for AARP.org visitors. Whatever your taste — rock, R&B, country, jazz, classical, Latin, gospel — there's a station for you, full of classics, favorites and handpicked fresh sounds. It's easy to use and it's free."
Adding streaming music to your site is not only a good way to interact with your visitors and provide site-stickiness, but it can also generate additional revenue with the use of advertisements. With increased spending on ads, it only makes sense to utilize this as a revenue-generating tool as well. Services like Soundify.Us provide website-enabled streaming music players that allow you to display ads from their network. Each time a player is popped, an impression is tracked, and the revenue is counted for.