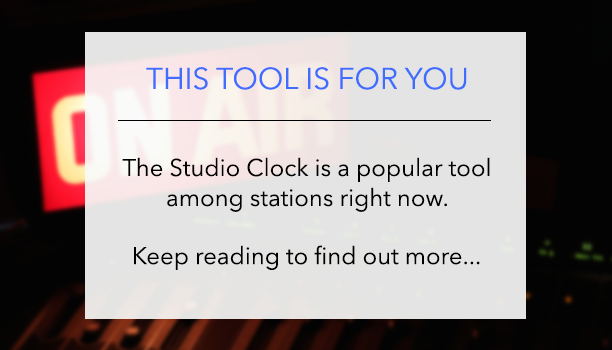 The Studio Clock is a popular tool among stations right now. You can still remain hands-on even while away from the studio. You can launch this on any screen to keep real-time stats on your station's stream, along with a live map of where your listeners are.
The Studio Clock is a customizable full screen clock for broadcasters that allows you to configure up to 5 real-time data points to display around the clock, such as encoder status, current listener count, DCS status, and more. Customize it to your liking to keep tabs on tons of station information.
The best part - Customization is specific to each location that launches it and is not account-wide. This means everyone from your station who has access can customize the clock to display differently on their screens... so they can all be in the loop even when away from the studio.
What is available on the Studio Clock?
Fully customizable
Clock themes
Real-time analog/digital clock option
Full screen mode
Stopwatch capability
Works on all screens
View current listeners
View newest/oldest listeners
View listener map
View studio timeline
Encoder status
Metadata capture status
Blackout mode status
Backup mode status
Streaming silence detection display
...and much more!