Introduce Your Player Apps...
Introduce your player apps immediately by enabling the menu auto-open feature. Enabling this will automatically open the player menu as soon as the player loads, after any pre-rolls have finished playing. The menu stays open for 60 seconds then closes on its own, unless the listener has closed it before the 60 seconds. Enabling this consistently reminds your listeners that your player has many other interactive features, aside from your live stream, and will be more likely to interact with your player apps. The benefits are higher dwell time and additional revenue if you are monetizing your listener sessions with advertising.
You can turn the menu auto-open feature on via your Radio Control Panel.
You can view a demo or test this feature out by visiting our demo station here.
Running Ads on Your Player?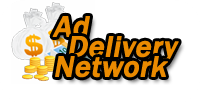 Your station can earn some extra cash by running ads from our Ad Delivery Network. The more listeners you have
and
the longer they stay on your player, the more revenue you can earn. Our Ad Delivery Network serves US and International audio and video pre-roll, audio and video replacement spots, and display banners from top brands all over the world.
Whether you're a station in the US or outside the US, ads are geotargeted so only relevant ads will be displayed to your listeners. All of the ads are family friendly so no worrying about what kind of ads appear on your player. If you're not part of the Ad Delivery Network you can join by going to the Advertising section in your Radio Control Panel.
Our Ad Delivery Network is not just limited to the desktop player; our iOS and Android apps are also part of the mix. The ads on the mobile apps are displayed at the top on every screen so they are always in sight and never hidden. Mobile ads are also geotargeted.
If you have any questions about our Ad Delivery Network you can contact your account rep or open up a support ticket.