HTML5 Responsive Universal Player with Auto Playlist
View the embedded screenshot below  -or-  Click here to launch it as a full standalone player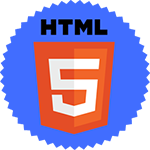 The Cirrus® OmniPlayer is a fully customizable, responsive HTML5 player that can be embedded in your website or launched as a standalone player, universally streaming on all desktops and devices. It's a great complement to your Cirrus® Player and can be customized to match your Player and website - you can customize the text colors as well as specify the width and height if you wish to embed it (all easily done in your Radio Control Panel). When you sign up for streaming, you receive the Cirrus® Player with the Cirrus® OmniPlayer option available in your Radio Control Panel!
When DCS (data capture software) is installed, the OmniPlayer seamlessly refreshes at every song change, moving the playlist down as it auto updates. Listeners across all desktops and all devices can share in the same experience, as it plays universally.
You can also generate additional revenue from the ads running on the OmniPlayer. If you're using this as an addition to your Cirrus® Player, that just means more ad revenue for you! Please let us know if you have questions about the Cirrus® OmniPlayer or any other feature or service.