2013 NAB Show in Las Vegas
The annual NAB trade show, produced by the National Association of Broadcasters, was held in Las Vegas this past weekend. The NAB show is the largest, and most talked about B2B event for media and entertainment professionals. They all come together at the NAB Show for creative inspiration and next-generation technologies to help breathe new life into their content.
This past week dealt very exciting news for Securenet Systems and its many clients around the world as we visited Las Vegas to catch up on the latest happening in the world of radio and online radio streaming. Two of our VPs, Diego Baeza and Jarrod Mains, attended the day-long RAIN Summit at the Las Vegas Hotel and Convention Center that precedes the NAB. There they heard the many panelists and guest speakers discussing the tremendous growth of online radio streaming and what it means to the industry and the listeners. Here are some of the observations made by our attendees in the field to share with you.

Diego Baeza stated, "We saw confirmations of streaming heading into cars for sure. More and more car manufacturers are gearing up for the massive jump to online streaming, complimented by terrestrial radio. Every panelist, no matter which side of the fence or industry, all agreed on one unanimous thing: streaming is not going anywhere, and you need to be doing it now. From hardware and software based firms, metrics firms, to marketing firms, and even the royalty aggregators all agree that streaming is here now and is the wave of the future." Diego also went on to say that, "I also saw a lot on monetizing radio with online advertising. Advertiser budgets are only increasing, so it's important to utilize your online stream as a revenue generating tool."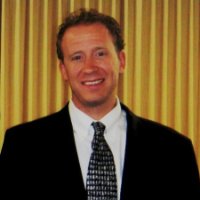 Jarrod Mains added, "The RAIN seminars/panels were great insight on all the latest digital radio buzz. Many of the major players in streaming and radio were there. Hearing what the radio industry is talking about, the latest trends, buzz words, etc. was a fantastic experience and gave us lots of new ideas and a renewed focus. Some key trends were discussed, lots of talk about digital advertising both on the mobile side and online. Many of the managers on multiple panels brought up how so many people use their cell phones to wake up these days and stressed the importance of stations having an alarm clock feature on their mobile apps so that made us feel good since we already offer that ability to our stations via our free apps. I found the 'International Trends in Online Audio' panel especially interesting as we do not hear what is going on overseas as much so it was great to see other countries are making strides in the digital landscape as well."
Overall, the trade show ensured that online streaming isn't going anywhere, and that there will be a huge jump in all things streaming - cars, mobile devices, radio boxes, etc. It's always great to hear about how well online streaming compliments terrestrial radio, and how streaming is just another tool to reach your listener base.